Texture Details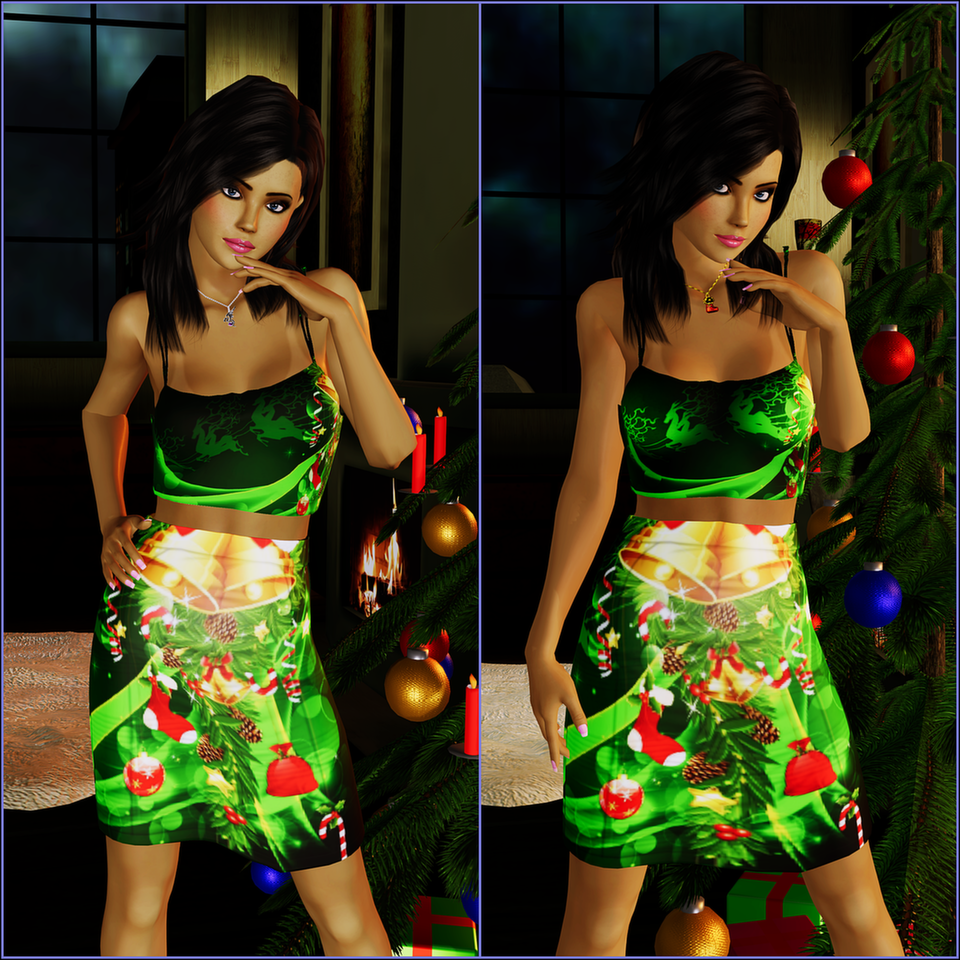 Texture Details
There are a number of Texture Artists on the site that will have forgotten more than I will ever learn...I am still very much a beginner when it comes to my skill level...textures are never my focus, just something I like to play with from time to time. For the upcoming X-mas Cheer dress I made I used the original Redneck Girl top that @Mclain created... https://www.thri.xxx/gamerotica/item/1150054 . Even though the fabric is one color, there are so many little details in the design that make it a top that really rocks ! For me, I am still working on wrinkles in the fabric...if done correctly it can really enhance the design, but also gets tougher when doing on a printed design as well with multiple colors. I looked to another option to get some depth in the pattern I added to the top and the skirt. There is a great tutorial created by @ddcc051 which is something any new texture creator should check out...it creates lowlights and highlights for the texture...and even though it is subtle, it makes a huge difference. the link for it is here: https://www.thri.xxx/profile/82892/ddcc051/myshares/104606 . Tamara is not hugely busty, but she can still fill out a top nicely, when you look at the top on the left, it looks pretty flat...the one on the right is after I added the technique that @ddcc051 teaches in the second part of the tutorial. It is a great technique and is pretty easy to use. My goal for this year is to have wrinkles added to the textures I do, because adding both into a design makes a normal texture really pop...as it does with the Redneck top that Mclain created. Thank you to them both for everything they have shared.
Item statistics
Type: screenshot
Set: Tamara Watters
Visibility: Public
Created: 8 months ago
Modified: 7 months ago
ID: 4043245

Who liked this?