RETURN TO BUMCRACK 6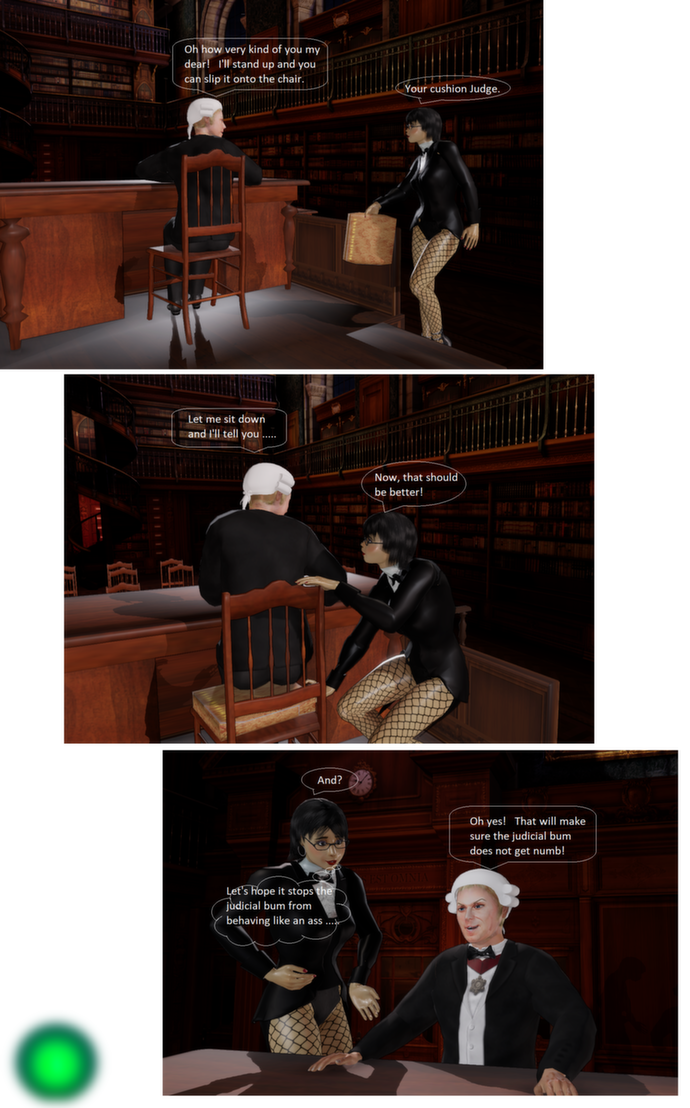 RETURN TO BUMCRACK 6
Malphes: Your cushion Judge. Grinder: Oh how very kind of you my dear! I'll stand up and you can slip it onto the chair. Malphes: Now, that should be better! Grinder: Let me sit down and I'll tell you ….. Malphes: And? Grinder: Oh yes! That will make sure the judicial bum does not get numb! Malphes: (thinks) Let's hope it stops the judicial bum from behaving like an ass ….
Item statistics
Type: screenshot
Set: RETURN TO BUMCRACK
Visibility: Public
Created: 5 months ago
Modified: 3 months ago
tags: forestporn
ID: 4178965

Who liked this?