THE DEADLY BLACK ROSE 52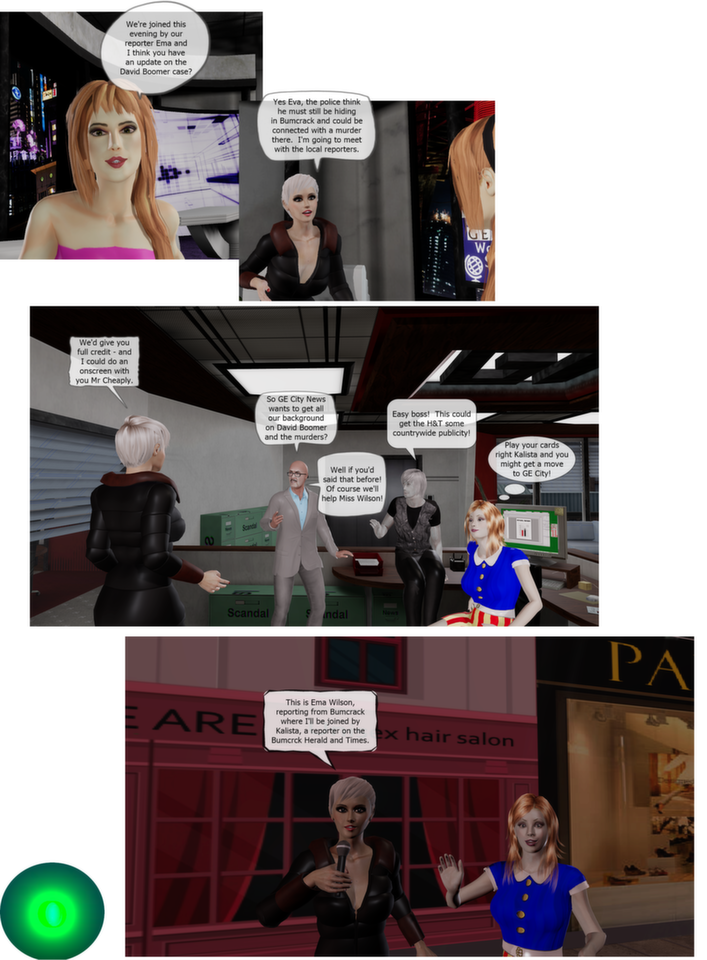 THE DEADLY BLACK ROSE 52
Eva: We're joined this evening by our reporter Ema and I think you have an update on the David Boomer case? Ema: Yes Eva, the police think he must still be hiding in Bumcrack and could be connected with a murder there. I'm going to meet with the local reporters. Hyrem: So GE City News wants to get all our background on David Boomer and the murders? Charlie: Easy boss! This could get the H&T some countrywide publicity! Ema: We'd give you full credit – and I could do an onscreen with you Mr cheaply. Hyrem: Well if you'd said that before! Of course we'll help Miss Wilson. Kalista: (thinks) Play your cards right Kalista ans you might get a move to GE City! Ema: This is Ema Wilson, reporting from Bumcrack where I'll be joined by Kalista, a reporter on the Bumcrack Herald and Times.
Item statistics
Type: screenshot
Set: Black rose
Visibility: Public
Created: 1 month ago
Modified: 1 month ago
ID: 5829309

Who liked this?