A SALESMAN CALLS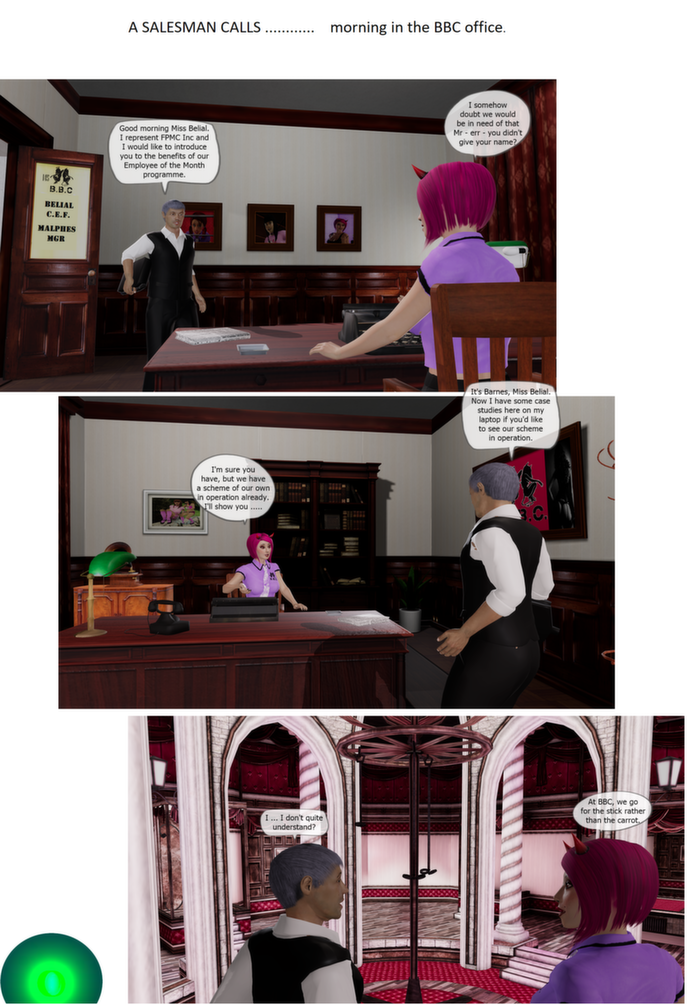 A SALESMAN CALLS
Barnes: Good morning, Miss Belial. I represent FPMC Inc and I would like to introduce you to the benefits of our Employee of the Month programme. Belial: I somehow doubt we would be in need of that Mr – err – you didn't give your name? Barnes: It's Barnes, Miss Belial. Now I have some case studies here on my laptop if you'd like to see our scheme in operation. Belial: I'm sure you have, but we have a scheme of our own in operation already. I'll show you ….. Barnes: I … I don't quite understand? Belial: At BBC we go for the stick rather than the carrot.
Item statistics
Type: screenshot
Set: Public
Visibility: Public
Created: 6 months ago
Modified: 6 months ago
tags: forestporn, erikan
ID: 5875373

Who liked this?