Princess
Princess
Gender: Female
Orientation: Bi Sexual
Nationality: United States
Age: 19
Sign: Virgo
Occupation: college student
Relationship: single
Personality: angel
Base model: Leah
Download
You need to be logged in to download an item
Description
Princess is an American college student and a good pet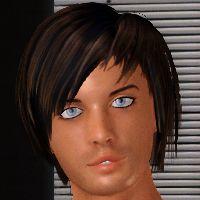 Kayden
Level 257 |
Offline

|
I'm:
I'm looking for:
I am the proud daddy master of my beloved sub daughter Noascole. We are a couple.
Item statistics
Type: model
Set: Models
Visibility: Public
Downloads: 69
Created: 3 weeks ago
Modified: 4 days ago
Compatible games: 3DSexVilla2
tags: princess, pet, kaydenmodels
ID: 6975086

Who liked this?